Opening C
eremonies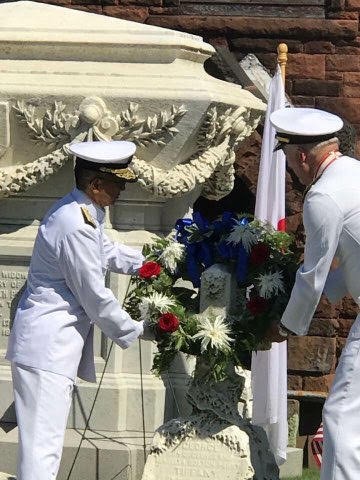 This wreath laying ceremony will be in remembrance Newport's native son, Commodore Matthew C. Perry, USN, and his historic journey to Japan. In addition, the event will commemorate the signing of the Treaty of Kanagawa which opened trade between Japan and the United States. This ceremony will be conducted by the Commodore Perry statue lead by Newport's Mayor Harry Winthrop with contributions by American and Japanese dignitaries. The US Navy Color Guard and Navy Band will be in attendance along with the Newport Artillery Company.
Touro Park, Newport, Rhode Island Friday, July 13, 2018 10:30am
This event is free and open to the public.