The Edward King House SHIP (Senior Health Insurance Program) is now available online, in-person or by phone.
Call Donna Lennox, Medicare Specialist at 401-662-3252 to schedule an appointment.
What is SHIP?
The Rhode Island Senior Health Insurance Program (SHIP) is part of a national partnership to help consumers make informed health care choices. Funded by the Centers for Medicare and Medicaid Services, SHIP volunteers provide one-to-one counseling to seniors, adults with disabilities, families and caregivers. This program is available free to all Rhode Island residents.
---
A Quick Look At Medicare Options
The image below illustrates the 2 main ways for you to get your Medicare coverage – Original Medicare or a Medicare Advantage Plan. Notice that no matter what option you choose, you must have prescription drug coverage, even if you don't take any medications!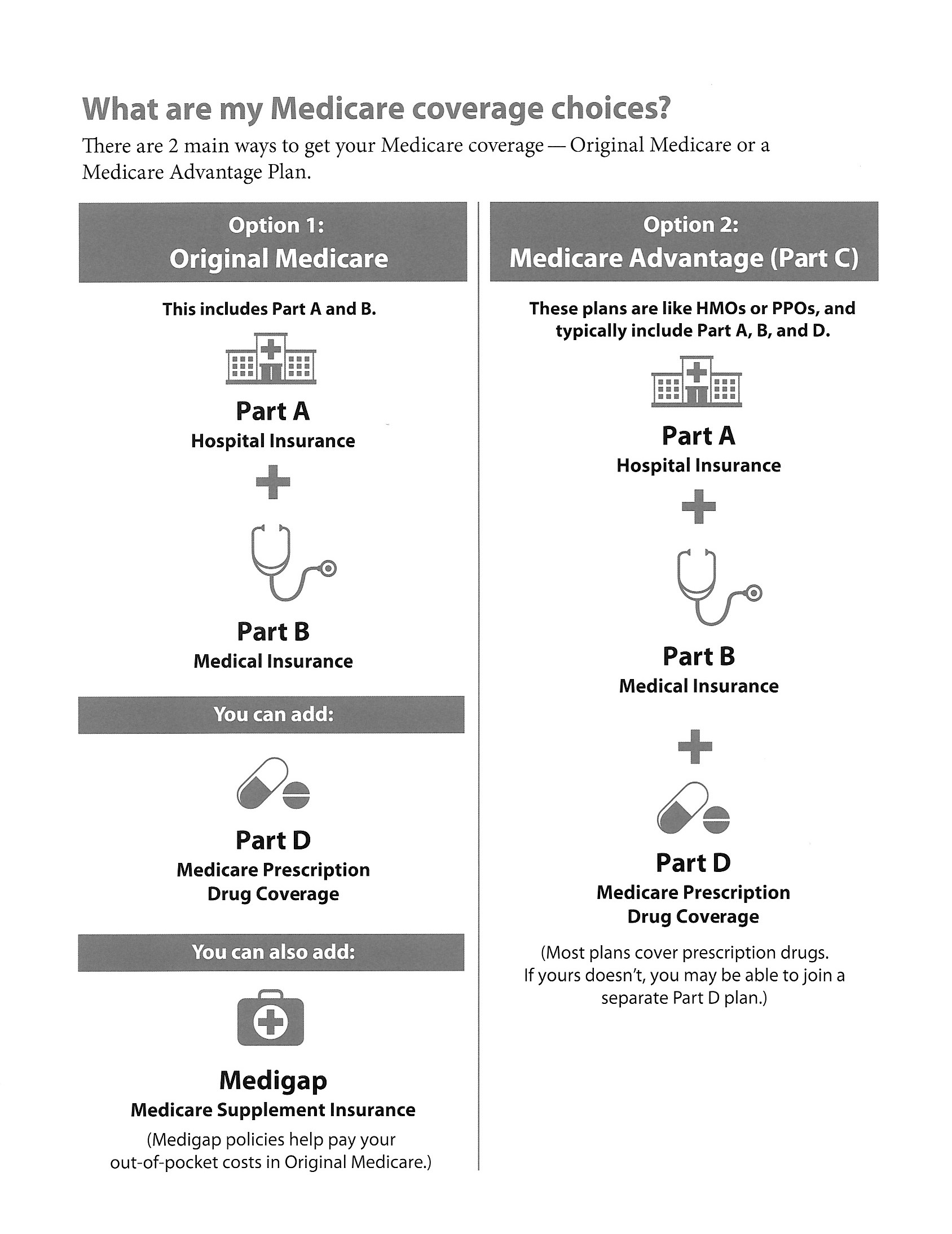 ---
Medicare & You Handbook 2021
This is the complete 2021 edition of the Medicare & You Handbook that is published by the Centers for Medicare & Medicaid Services (CMS). It is an extremely useful reference book that explains everything you need to know about signing up for Medicare, what types of additional insurance you can buy, what services are covered under Medicare, and much more. Every year this book is updated so this 2021 edition contains the most recent and accurate information.
Click on the photo below.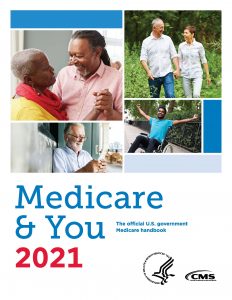 ---
Summary of Supplement Plans
Below is a one page section from the 2021 Medicare & You Handbook (page 72). It summarizes the standardized coverage that supplement plans provide. Supplement plans are also called Medigap Plans. Every supplement plan, no matter what insurance company sells the plan, has to have the same coverage and must follow federal and state laws designed to protect Medicare recipients. This one page summary is very useful to quickly see the differences between Supplement Plan Coverage.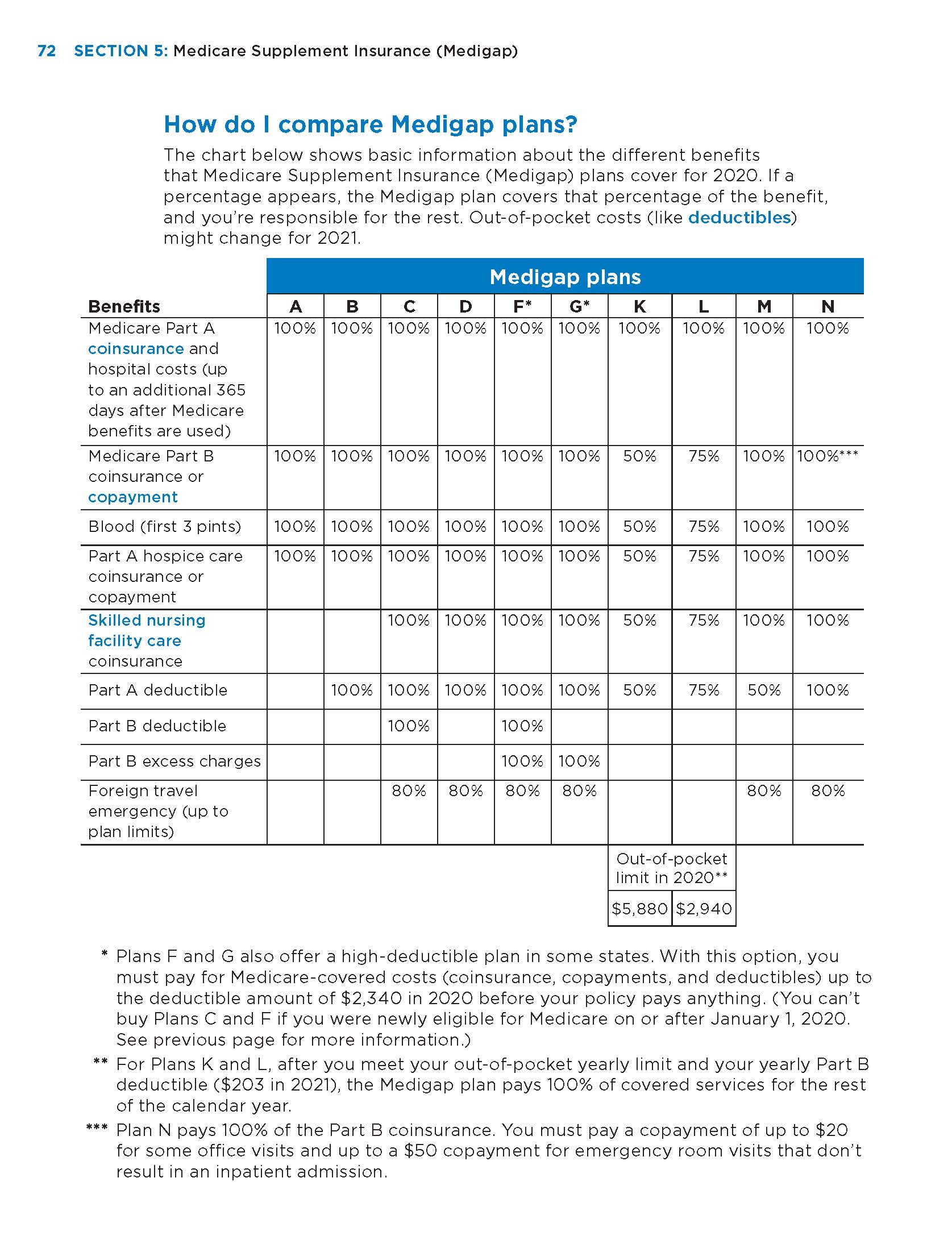 ---
2021- Medicare Premiums and Cost Sharing Amounts
The information below shows the 2021 costs a beneficiary will pay if they only have Original Medicare coverage (Part A & Part B). In other words, these are the costs you pay if you don't purchase additional insurance (like a Medigap or Advantage Plan) and only have Original Medicare – for example, what will your deductibles and copays be?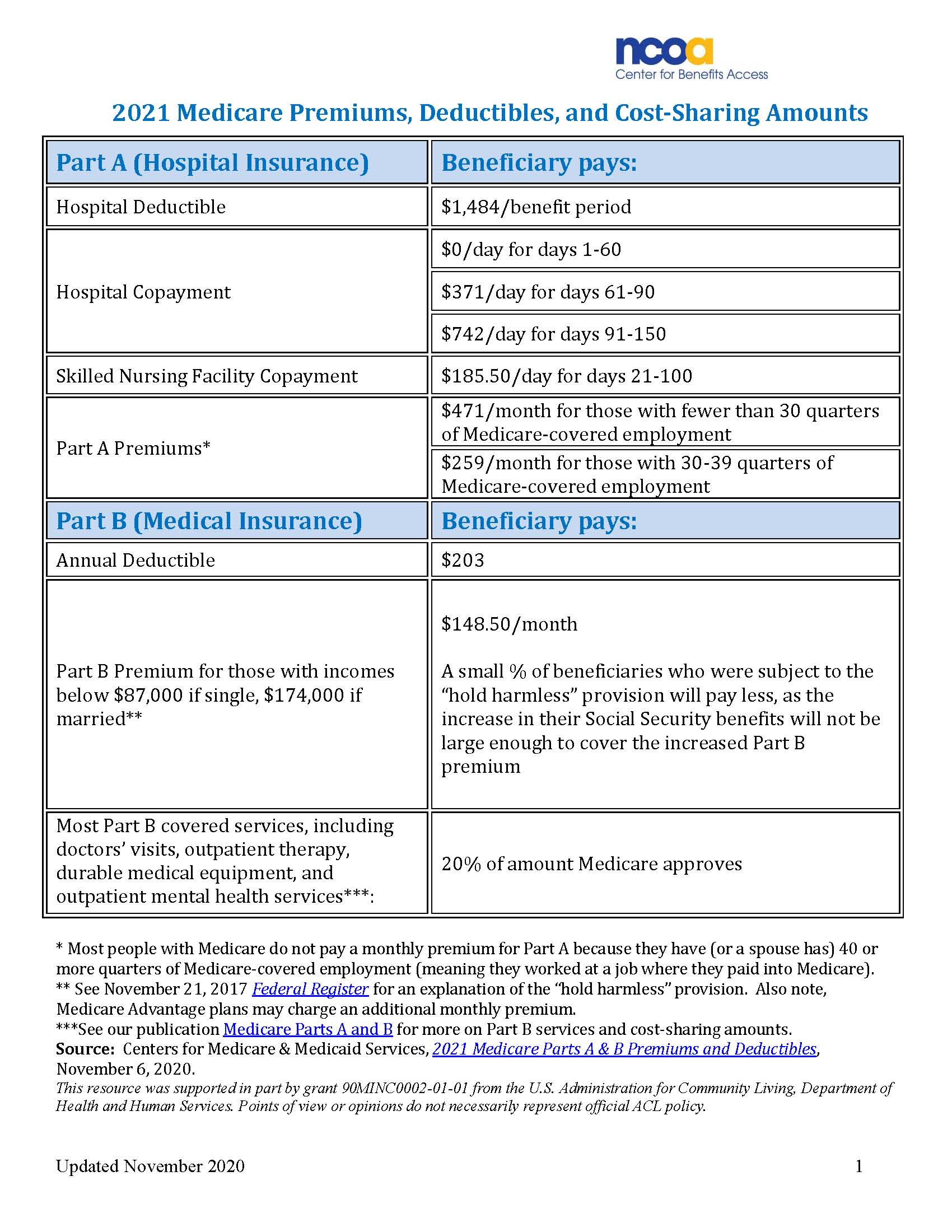 ---
COVID-19 Scams to Watch Out For