Are you turning 65? Join SHIP counselor and Services Concierge Katie as she guides you through getting started with Medicare. Learn about eligibility criteria, coverage options, creating a checklist,

& more.

Wednesday, 11/8, 12/13

5:00pm -6:30pm

Free- registration required.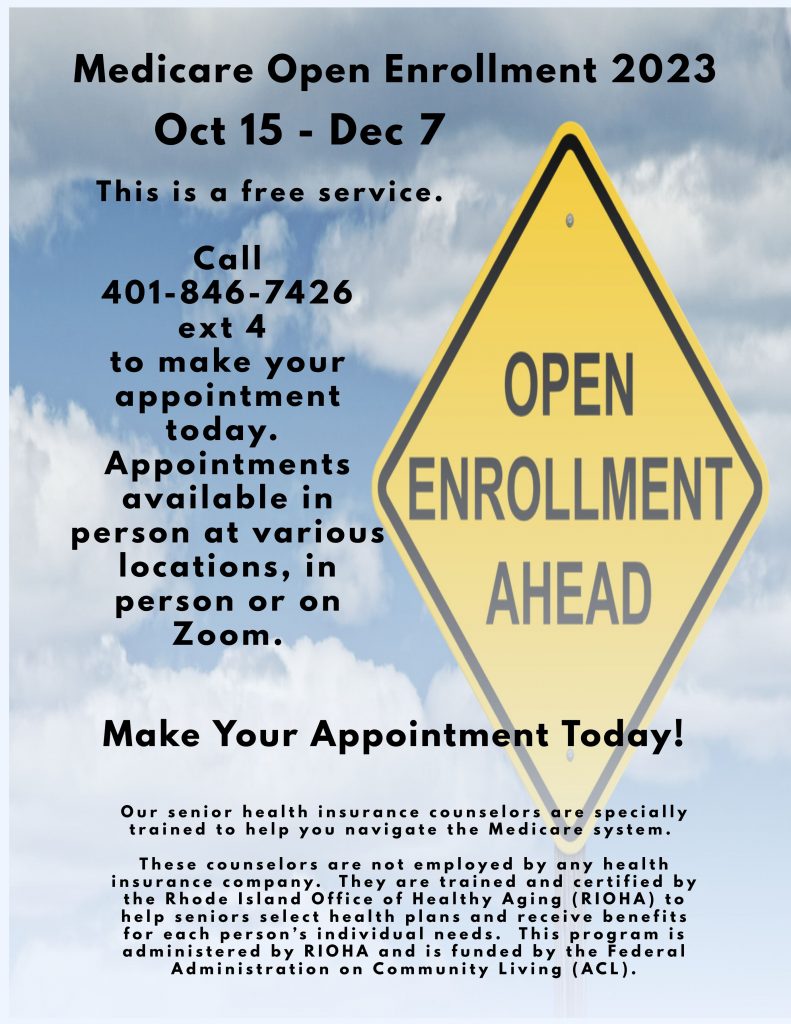 What is SHIP?
The Rhode Island Senior Health Insurance Program (SHIP) is part of a national partnership to help consumers make informed health care choices. Funded by the Centers for Medicare and Medicaid Services, SHIP volunteers provide one-to-one counseling to seniors, adults with disabilities, families and caregivers. This program is available free to all Rhode Island residents.
---
Medicare & You Handbook 2023
This is the complete 2023 edition of the Medicare & You Handbook that is published by the Centers for Medicare & Medicaid Services (CMS). It is an extremely useful reference book that explains everything you need to know about signing up for Medicare, what types of additional insurance you can buy, what services are covered under Medicare, and much more. Every year this book is updated so this 2023 edition contains the most recent and accurate information.
Click on the photo below.