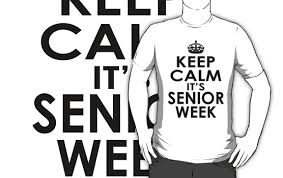 Senior Week Events at the Edward King House 2016 ** 35 King Street – Newport
All Events are Open to the Public
Monday, September 12th
     Transportation 10110am to 12pm- Representatives from RIPTA will be available to assist seniors and adults with disabilities with bus passes.  Information will be made available for current and upcoming routes and the Flex program.  Open to the Public.  No appointment necessary.
Wednesday, September 14th
            Farm Fresh Food Demonstration 10:15-11:15am – Patricia Roth from Farm Fresh RI will provide a cooking demonstration to celebrate the bountiful harvest of the late summer with a simple and easy recipe that all participants will get to sample.  Participants will earn more about Farm Fresh RI and the nutrition and impact of locally grown food.
Voter Information and Registration Drive 11am-2pm – The Newport Democratic Committee will be sponsoring a voter information and registration drive.  The RI Secretary of State's Office will be on hand to demonstrate the new polling machines to be used in the upcoming general election.
            Newport Circle of Scholars Meet the Instructors Reception  5-6:30pm – The Instructors for the upcoming Fall session of the Circle of Scholars program will be available to talk about their classes and share their experiences.  Refreshments will be available.
Thursday, September 15th
         Cake and Politics 1-3pm – Local and State Candidates will be available for a very informal "meet and greet" session will voters from Newport and Middletown.  Refreshments will be available.
Meds That Make You Dizzy 1-2pm – Presented by the URI School of Pharmacy. Many drugs block the neurotransmitters in our brains. This can result in many unwanted but common side effects that can negatively impact our daily lives–which can impair driving, stability, and mobility.  Many conditions are treated with these medications but we can learn how to manage these unwanted effects with the help of our pharmacist and doctor.
           Ask the Pharmacist 2-3pm – Representatives from the URI School of Pharmacy will be available to answer questions about your prescriptions.
          Hawaiian Night  5-7:30pm – Sponsored by Blenheim-Newport, the Edward King House will offer a Luau style menu with live music by Half Step Down.  Reservations required as seating is limited. $20 per person.
Friday, September 16th
           Medicare 101  10-11am – This session is free and open to the public for individuals preparing to enter the Medicare system.  Nick Pacheco, the program presenter, will also provide ample time for questions and answers.
          Historic Tours and Gallery Show 10am-2pm – Free historic tours of the Edward King House will run every half hour.  Included in the tour will be a gallery display of Executive Director Carmela Geer's Photographs.